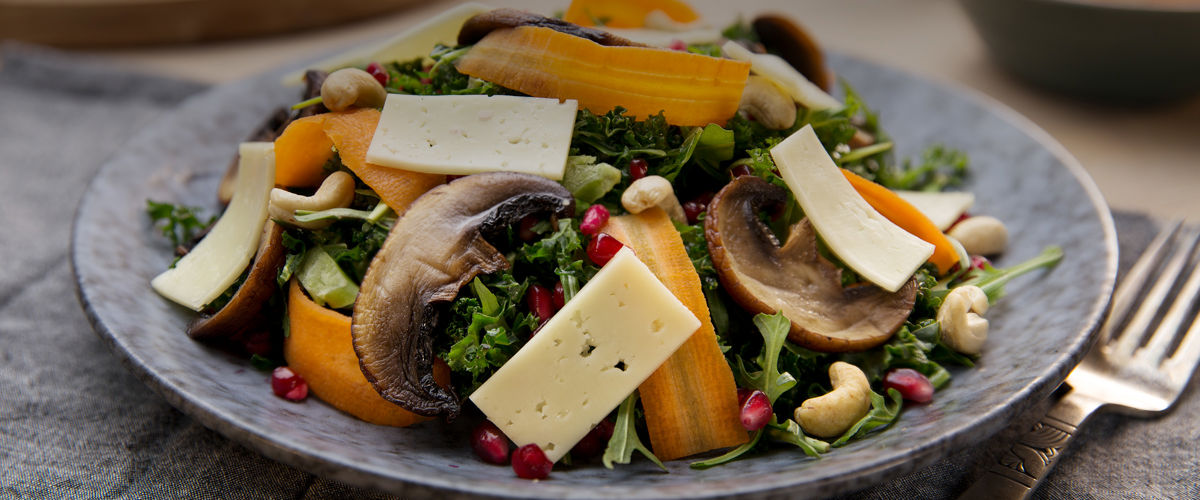 Dive into a mouthwatering afternoon or pre-meal salad and make it complete with the aromatic creaminess of Arla Havarti twinned with mushrooms and the kick of kale.
Pairing grilled mushrooms with fresh bite of kale, all held together by the creamy tang of Havarti makes it a wonderfully light go-to for lunch, or between meals.
As with all our Arla cheeses, Arla Havarti is carefully crafted by our skilled cheese makers from beginning to end. Ensuring your cheese is as delicious as it's always been. Every day.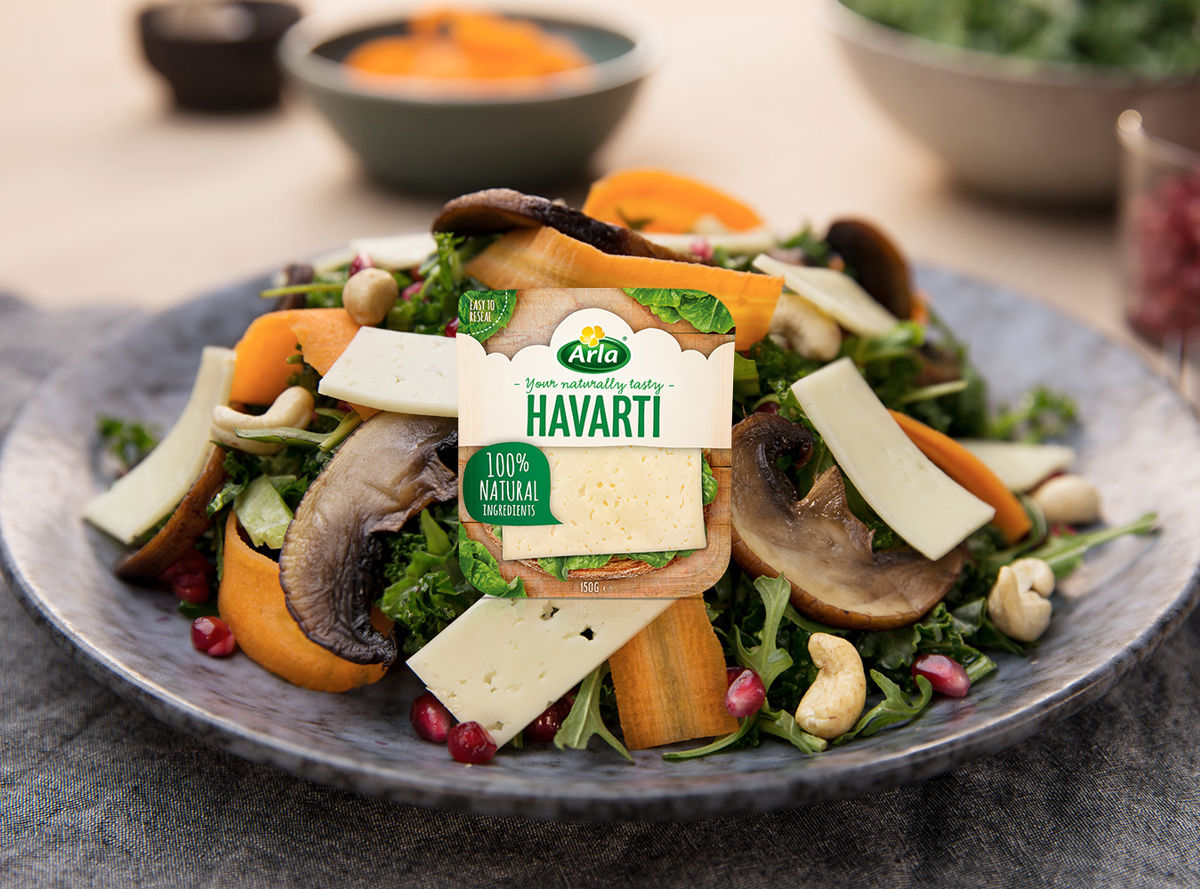 And that's not all – paired with the superfood kale you have a power packed, filling and light meal ready for any time of day.
Find your favorite cheese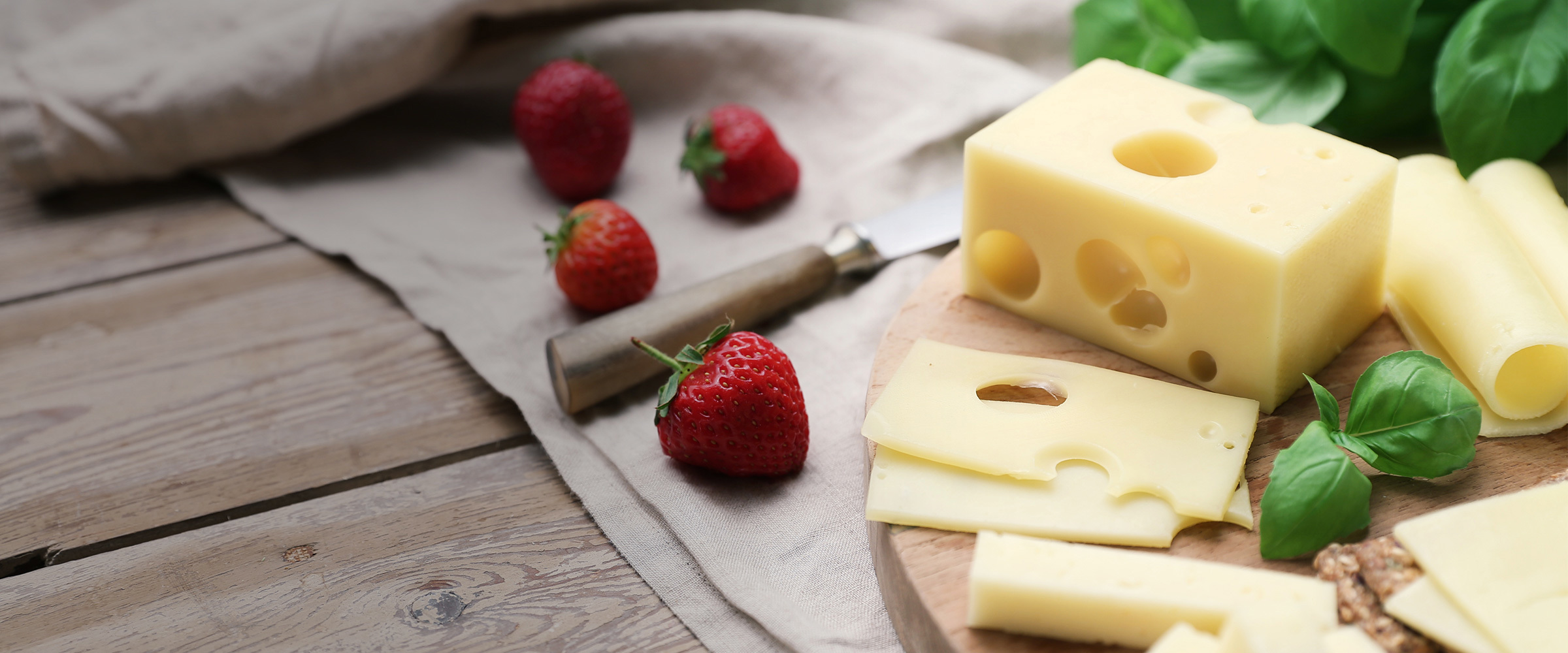 CHEESE FOR ANY TIME OF DAY
Whatever the hour, be inspired with tasty and nutritious recipes
Discover more