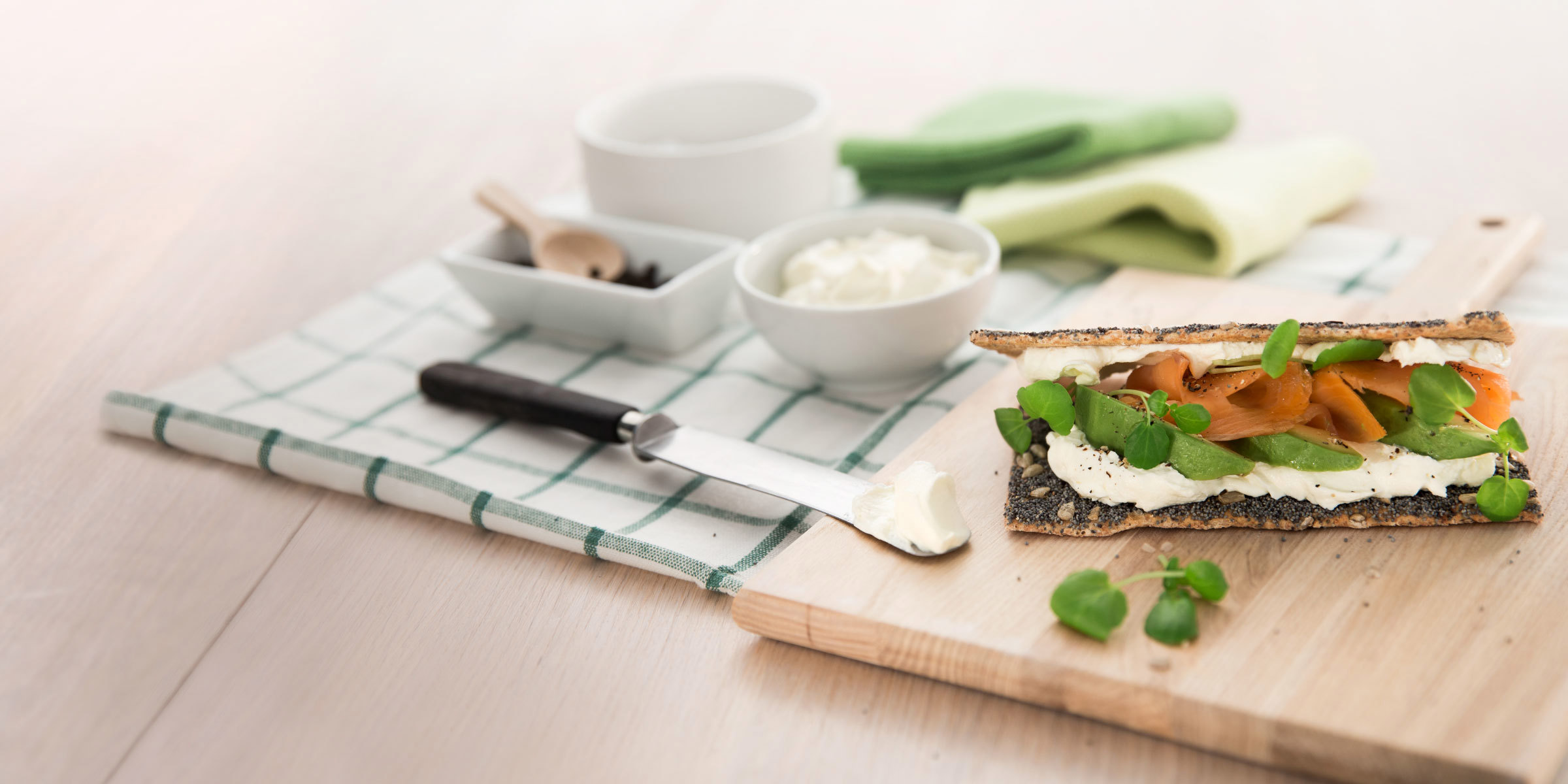 Cream Cheese
CRISPBREAD SANDWICH
with salmon, avocado and Arla Cream Cheese



INGREDIENTS
Serves 1
2 slices of crispbread
3 tbsp Arla® Organic Cream Cheese
50 g smoked salmon
1 avocado
Watercress
Salt and pepper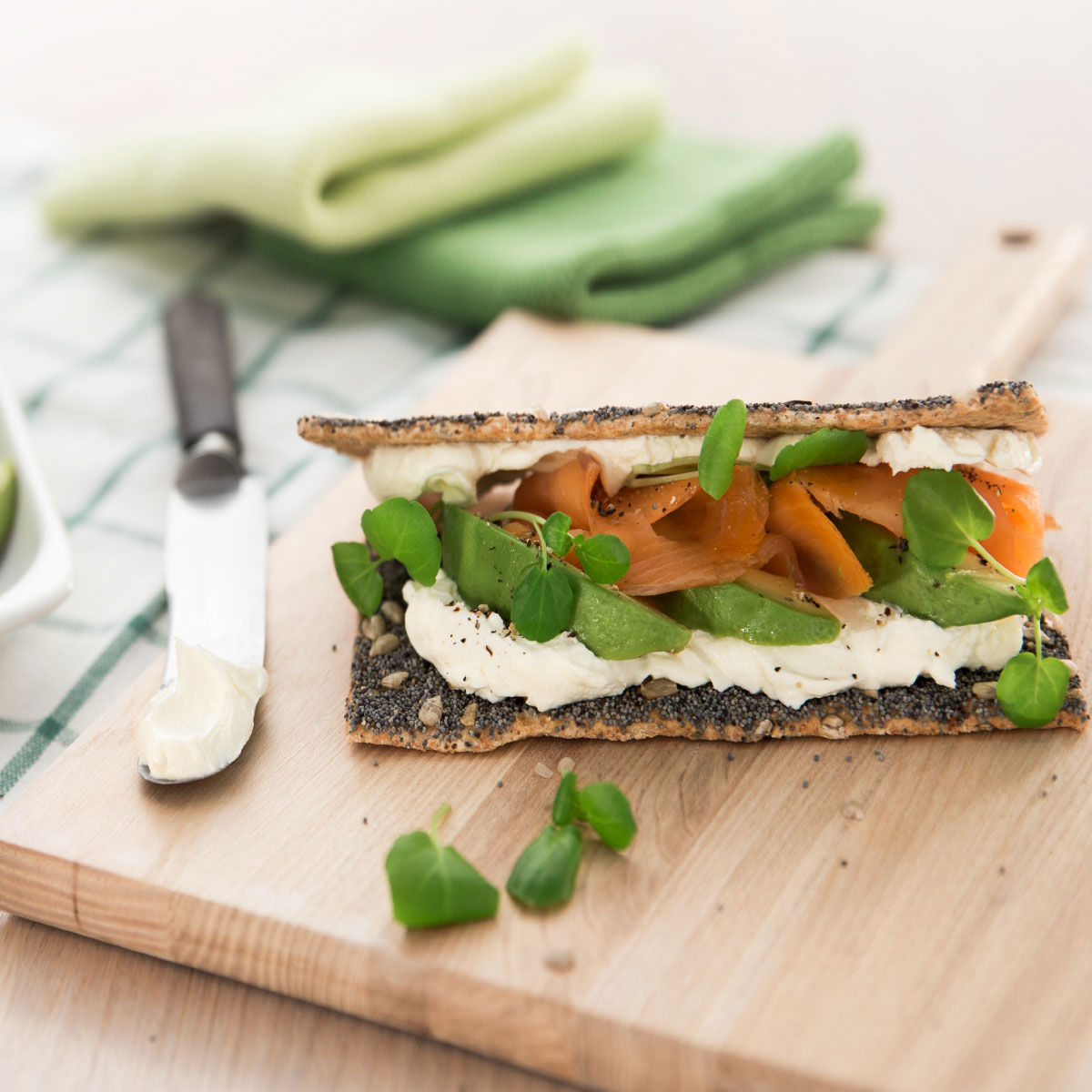 PREPARATION
Spread Cream Cheese on to the crispbreads
Add salmon, sliced avocado, watercress and salt and pepper on top of one of the crispbreads. Add the other piece on top as a sandwich lid.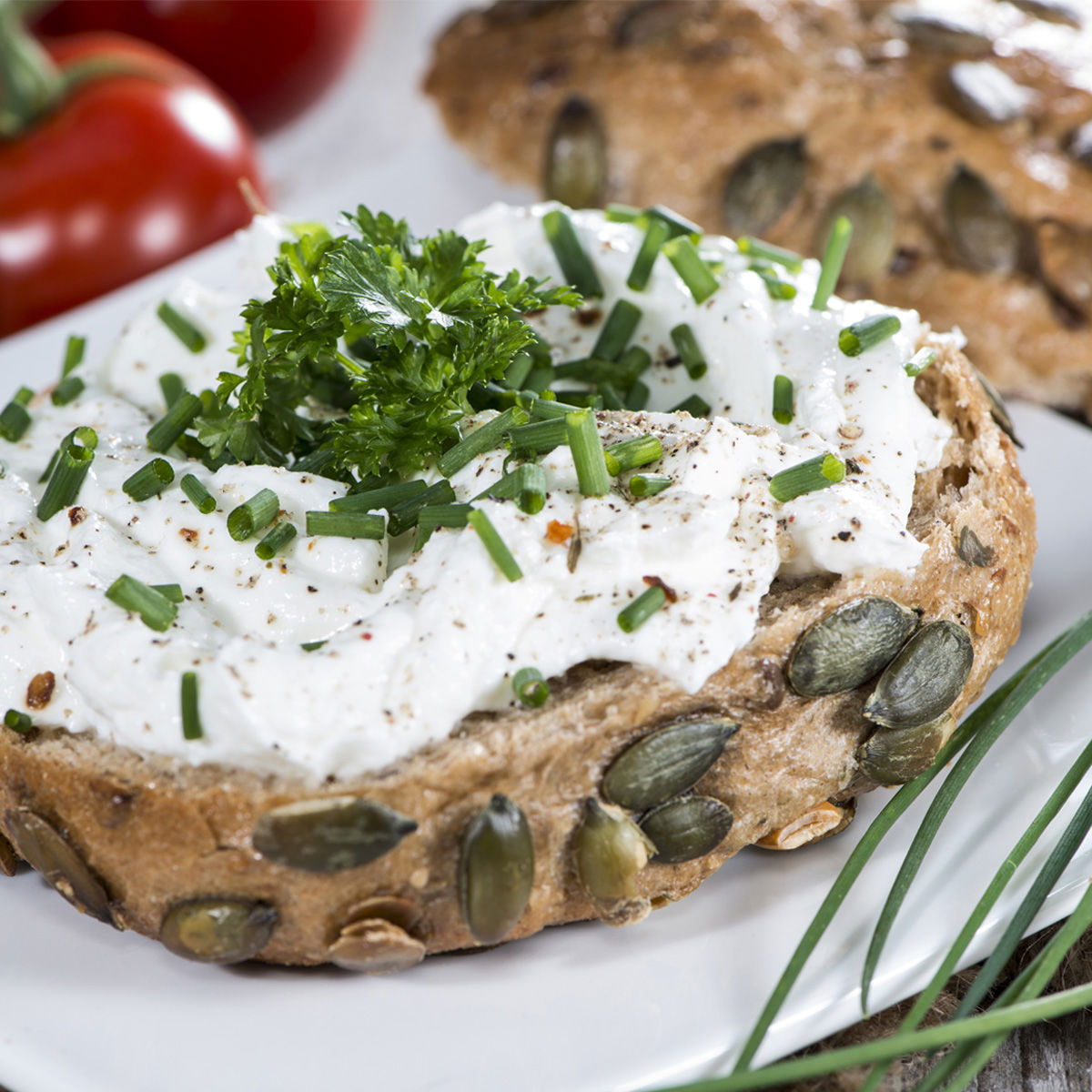 The simpler the better
FEWER INGREDIENTS. GREAT TASTE.
Four natural ingredients. And nothing else. That is all it takes to make Arla Cream Cheese. We like it that way and simply find it tastes better!
Cream cheese